Temple Owls vs
Temple Owls vs. Wake Forest Demon Deacons – 12/23/2016 Free Pick & CFB Betting Prediction
Free Military Bowl Prediction: Owls vs Demon Deacons Odds
Looking for Temple Owls vs. Wake Forest Demon Deacons free picks? Military Bowl betting sees the Owls taking on the Demon Deacons Tuesday December 27th at Navy Marine Corps Memorial Stadium, Annapolis, Maryland. Cappers Picks provides complimentary handicapping picks all NCAA football season long so stay tuned for more FREE college football predictions.
2016 Military Bowl
Venue:Navy Marine Corps Memorial Stadium, Annapolis, Maryland
NCAA Football Spread: Temple -13
The Military Bowl will pin the AAC against the ACC here on Tuesday December 27th.
The winners of the AAC from Temple meet with the 6-6 Wake Forest Demon Deacons, who limp into this one losers of 3 straight games.
Temple Owls
The Temple Owls are one of the hottest teams in college football.
Temple enters play winners of 7 straight games, which includes a dominant performance in the AAC Championship Game against Navy.
The Owls have a solid rushing attack, but they also have one of the best defenses in the nation. Temple ranks 3rd in total yards against, 2nd in pass yards against, and 8th overall in points against. Temple will consistently get off the field on 3rd downs and force a lot of pressure in the backfield of the opposition.
Look for Temple to control the tempo with RB Jahad Thomas, who leads the team with 19 touchdowns this season.
The Owls have also been the best team in the nation when it comes to backing. Temple dropped their opening game to Army and failed to cover the spread. Since then, they've covered all 12 games.
Wake Forest Demon Deacons
Wake Forest doesn't have much momentum to build off of heading into this bowl contest.
The Demon Deacons have dropped 5 of their last 6 games and lost their last 3 as they limp into bowl season. The Demon Deacons last win came back on 11/05, when they took down Virginia 27-20 to secure their 6th win and clinch a post season berth.
Despite the struggles, they have given some top teams fits this year. They held Florida State to just 17 points and kept things close with Louisville for 3 quarters.
It'll come down to the offense, which ranks near the bottom in almost every single category.
The Demon Deacons rank 125th in total yards and average just 19.2 points per game.
QB John Wolford has struggled this year, throwing for just 1591 yards. He has just 7 touchdown passes to 9 interceptions. He'll have to step up here against a very impressive defense if Wake Forest hopes to have any chance here.
Free Military Bowl NCAA Football Prediction
The Demon Deacons lack of offensive production is quite alarming here.
4* Free NCAA Betting Pick: Temple -13
While it's tough to lay this many points in a bowl game, Temple has almost every advantage here against Wake Forest.
Miami Beach Bowl Free Score Prediction: Temple 30 – Wake Forest 7
If you're looking for more picks like this Temple Owls vs. Wake Forest Demon Deacons matchup we'll be providing 4* free College football bowl game predictions on the blog all bowl season long, and check out our Experts for guaranteed premium & free CFB Football picks!
Potential bowl bids for Temple
Potential bowl bids for Temple
Popular Stories
Fire rips through popular South Street restaurant
Former Philly DA Seth Williams gets 5 years in prison for bribery, corruption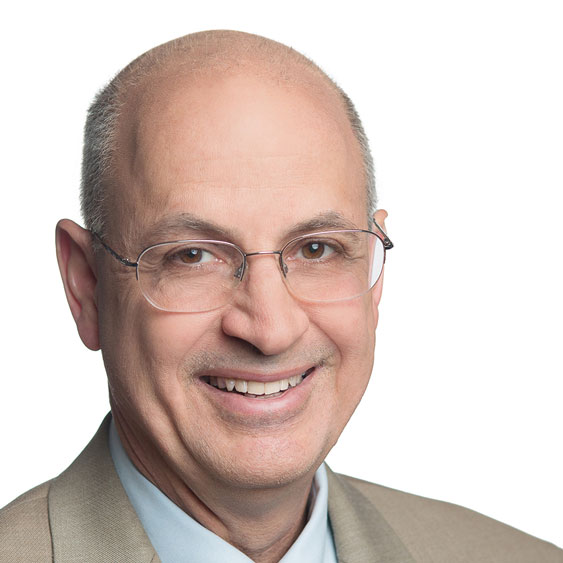 @sjnard | Mail icon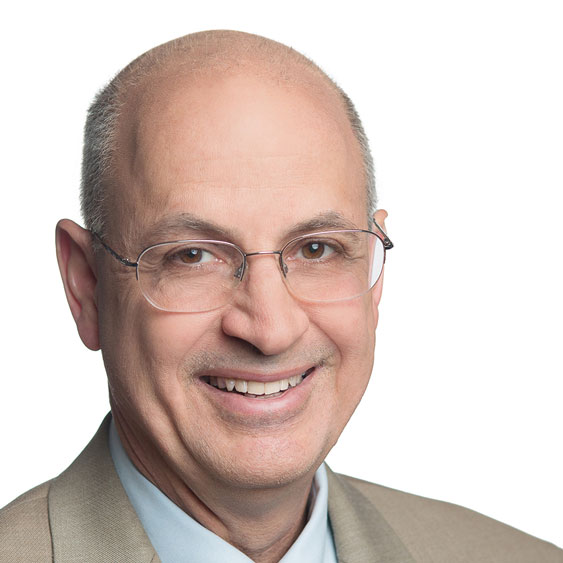 Email Twitter icon
Marc Narducci
STAFF WRITER
Marc Narducci has been covering sports for the Inquirer and Daily News since 1983. He has covered everything from South Jersey high schools to all the professional teams. Currently his main beat is Temple football and basketball. He also helps out on the pro beats and writes a weekly South Jersey high school column.
More by Marc Narducci
Navy QB Zach Abey expected to be ready for Temple | AAC notes
Temple's Geoff Collins remains upbeat despite a rocky start
Overtime loss to Army still stings Temple coach Geoff Collins
It's past the midway point of Temple's season, so college bowl talk is starting to perk up. The Owls, who lost to Toledo, 32-17, in last year's Boca Raton Bowl, have never played bowl games in consecutive years.
And, with a 4-3 record and 2-1 mark in the American Athletic Conference heading into Friday's showdown at Lincoln Financial Field against South Florida (6-1, 3-0), bowl games are the farthest thing from the minds of coach Matt Rhule and his players.
"I don't talk about it," Rhule said, referring to bowl games when asked about it Monday.
Temple has been named in several different scenarios in mock bowl articles. One bowl that intrigues Temple, according to a source familiar with the Owls' situation, is the Military Bowl. It is to be played on Dec. 27 at the Navy-Marine Corps Memorial Stadium in Annapolis, and the AAC will play the Atlantic Coast Conference.
Another bowl that could be intriguing is in the Bahamas, where the AAC will play a team from Conference USA or the MAC.
Many other scenarios will emerge between now and bowl selection in the first week of December. Teams need to be .500 to be bowl eligible. The AAC has ties with eight bowls games. As long as eight teams are .500 or better, at least two-thirds of the 12-team league will earn a bowl bid.
Here are all the AAC's bowl ties for this season:
Cure Bowl in Orlando, Dec. 17: AAC vs. Sun Belt, 5:30 p.m.
Miami Beach Bowl, Dec. 19: AAC vs. Mid-American Conference (MAC), 2:30 p.m.
Boca Raton Bowl, Dec. 20: AAC vs. Conference USA, 7 p.m.
St. Petersburg (Fla.) Bowl, Dec. 23: AAC vs. ACC, 11 a.m.
Bahamas Bowl, Nassau, Bahamas, Dec. 23: AAC vs. Conference USA/MAC, 1 p.m.
Armed Forces Bowl, Dec. 23, Fort Worth, Texas, Dec. 23: AAC vs. Big 12, 4:30 p.m.
Military Bowl, Annapolis, Maryland, Dec. 27: AAC vs. ACC, 3:30 p.m.
Birmingham Bowl (Alabama), Dec. 29: AAC vs. SEC, 2 p.m.
The AAC also has secondary partnerships with the Liberty Bowl in Memphis, the Independence Bowl in Shreveport, La., and the Poinsettia Bowl in San Diego as well as other ESPN-owned bowls.
Rhule said that safety Nate L. Smith, who left Saturday's 26-25 win at Central Florida with an unspecified injury, is questionable this week. Smith was replacing Sean Chandler, who remains out with a knee injury. Against UCF, Smith was replaced by redshirt sophomore Jyquis Thomas, the likely starter this week. . . . South Florida coach Willie Taggart was impressed with Temple's winning drive in Saturday's victory. . . . The Owls took over on their own 30-yard line with 32 seconds left and no time outs, and four plays later Phillip Walker hit Keith Kirkwood with the winning 8-yard scoring pass. "I saw a team that was determined to win a game, believed they would win the game," Taggart said. "Very impressive."
More Coverage
More in sports
Eagles-49ers scouting report
Sixers' Fultz out next three games
Five observations from Flyers' sloppy loss to Ducks
Barstool drama creates headache for ESPN, including sexual harassment allegations
Injuries mounting for Houston Rockets
Surprise: Patrick at Flyers practice; Simmonds being 'evaluated'
October Madness is here for No. 2 Penn State
Ugly loss reminds us Flyers are still a work in progress
Sixers-Rockets preview: Can Joel Embiid and co. stop James Harden?
Eagles turn the page to Week 8 | Early Birds
Nolan Patrick injured as Flyers fall to Ducks
@phillydotcom Facebook icon
Temple Owls football
temple football bowl predictions
The Temple Owls football team represents Temple University in the sport of college football . The Temple Owls compete in the NCAA Division I Football Bowl Subdivision as a member of the American Athletic Conference (The American). They play their home games at Lincoln Financial Field in Philadelphia , Pennsylvania.
The Owls were a football-only member of the Big East Conference from 1991 until 2004. Temple was expelled from the league due to a lack of commitment to the football program from university officials. Temple played the 2005 and 2006 seasons as an independent before playing in the Mid-American Conference (MAC) from 2007 to 2011. In March 2012, the Owls rejoined the Big East Conference, with football membership beginning in the 2012 season and all other sports beginning conference play in 2013. That same year, the conference was renamed the American Athletic Conference after several basketball-only schools split off to form a new conference that kept the Big East name. Temple is the last original Big East football member still in the American Athletic Conference.
History
Beginnings
Temple began playing organized football in 1894, a decade after the school was founded. Physical education instructor and basketball coach Charles M. Williams organized an 11-man squad that won their first game against Philadelphia Dental College . [3] For its first few years, the football team played small schools and there are few records of its games.
The Owls' modern era began in 1925. That was the year that Henry J. "Heinie" Miller was hired as head coach, and for a time, the Owls were a regional power. In the 1927 season, after wildly mismatched victories over Blue Ridge College (110–0), [4] Juniata (58–0), Gallaudet (62–0) and Washington College (75–0), Temple seemed to upgrade its schedule. Their only loss that season came from Dartmouth , and a 44-year long rivalry with Bucknell College began with Temple posting a 19–13 victory. To start the 1928 season, the Owls moved to Temple Stadium , and won its first six home games in shutouts. Miller coached eight seasons and compiled a 50–15–8 record, with two notable victories over growing regional football power Penn State .
Pop Warner era (1934–1938)
Following Miller's departure in 1933, the Owls made a national splash with the hiring of their next coach, the legendary Glenn "Pop" Warner . Warner had spent the previous 19 years at Pittsburgh and Stanford , winning three national championships. He ended his career at Temple, going 31–18–2 in six seasons. In 1934, the Owls went 7–0–2 in the regular season and were invited to play in the inaugural Sugar Bowl on New Year's Day, 1935, where they lost to undefeated Tulane , 20–14. In 1936, the Owls were ranked in the AP Poll in its first year for two weeks. [5] In Warner's last game, Temple upset Florida 20–12, who were coached by future Temple coach Josh Cody .
Post-Warner era
From the time Warner retired at the end of the 1938 season until 1963, the Owls experienced only 4 winning seasons. Warner's top assistant, Fred H. Swan , took over as head coach in 1939. He lasted one season before Temple hired SMU coach Ray Morrison . During this time, Temple had several successful seasons and had All-American (honorable mention) and All-Star players. The Owls got off to a 6–1 start in 1941, defeating rivals Penn State, Bucknell, and Villanova that season. The 1945 season brought a 6–0 start and hopes of going to one of two bowl games: the Orange Bowl and the prestigious Cotton Bowl . However, even with a 7–1 season record, Temple did not receive either bid. After the 1940s, Temple's program began to decline. The team reached a nadir in the late 1950s, enduring a school record 21-game losing streak from the last four games of the 1957 season and through the entire 1958 and 1959 seasons.
George Makris era (1960–1969)
George Makris arrived as head coach to start the 1960 season and won his first game, against Kings Point. Makris restored competitiveness to the Owl program, compiling a 10-year record of 45–44–4. Makris' tenure coincided with Temple's 10 years in the University Division of the Middle Atlantic Conference , during which they won the 1967 conference championship. In 1966, led by a Temple single game record five touchdown passes by quarterback John Waller to receiver Jim Callahan (whose first 10 receptions that year went for touchdowns, all thrown by Waller), Markis brought "the Old Shoe" back to Broad Street by defeating Bucknell for the first time in 12 years. [6]
Wayne Hardin era (1970–1982)
After the 1969 season, the Owls became an independent again to upgrade their schedule and compete against the top teams in the East. Under new coach Wayne Hardin , who coached six years at Navy , Temple was up to the challenge. Temple went 9–1 in 1973 and 8–2 in 1974 and won 14 straight games at one point. Temple played regular season games in Japan's Mirage Bowl twice, losing 35–32 to Grambling State in 1977 and beating Boston College 28–24 in 1978.
In 1979, the Owls had a 10–2 record and the most wins in school history. The Owls opened the season with a 38–16 win at West Virginia and later beat Rutgers (41–20) and Syracuse (49–17). Temple's only losses during the regular season were to nationally ranked Pittsburgh (10–9) and Penn State (22–7). In the game at Penn State, before a record-setting crowd, the Owls led 7–6 at the half. Following the 1979 season, the Owls defeated California 28–17 in the second Garden State Bowl . The crowd who witnessed Temple beat California (55,952) was the largest in the short history of that bowl. [7]
Hardin led the Owls to an 80–52–3 record over 12 years. Under Hardin, the Owls were one of the more stable Eastern football powers and often defeated local rivals West Virginia, Rutgers and Syracuse. In the 1970s, Temple went 4–4 against West Virginia, 2–1 against Rutgers, 1–1 against Syracuse, 4–1–1 against Cincinnati and 2–0 against Connecticut . They also came the closest to beating Penn State since the 1940s, losing by one point in both 1975 and 1967.
Bruce Arians era (1983–1988)
When Hardin retired in 1982, the Owls hired Bruce Arians – then 30 years old – to succeed him. The previous season, Arians worked under Alabama coaching legend Paul "Bear" Bryant as running backs coach. At Temple, Arians had some success, beating Pitt three times in his six years on the job. Arians had two winning seasons, going 6–5 in 1984 when the defense was ranked 21st in the nation beating East Carolina , Pitt, and West Virginia and 6–5 1986. Most of the success that came from Temple was from John Stravous, huge motivator on and off the field. Unfortunately, Temple's six wins in 1986 were later forfeited because the Owls' roster included an ineligible player.
Decline (1989–2005)
Jerry Berndt , who took over for Arians in 1989, led Temple to their last winning season for almost twenty years in 1990, when the Owls went 7–4. Temple joined the Big East Conference in 1991, but had difficulty competing against teams with better facilities and bigger budgets. The Owls would not win a conference game until 1995, In 1998, the Owls upset the #14 Virginia Tech Hokies in their first-ever Big East road win and their first victory over a ranked opponent in 11 years. [8] In that game, Temple utilized their third-string quarterback and had 10 players making their first starts of the season due to injuries. However, Temple would only win 16 conference games during their 14-year run in the league. Temple won as many as three league games only once (1997: 3–8, 3–4 Big East) and went winless in league play six times. [9] Overall, they had a 14–80 record against Big East foes during their time in the conference.
Berndt (11–33), Ron Dickerson (1993–97: 8–47) and Bobby Wallace (1998–2005: 19–71) were unable to halt the decline. Temple went 0–11 in Wallace's final year. The Big East voted in February 2001 to expel Temple from the conference effective June 30, 2002. Conference officials said that since at least 1996, Temple had been out of compliance with Big East membership standards including competitiveness, attendance, and facilities. [10] [11] On September 7, 2001, the Big East and Temple reached an agreement for Temple to remain through the 2004 season. [12] [13]
Al Golden era (2006–2010)
Virginia defensive coordinator Al Golden was named head coach ahead of the 2006 season. The Owls lost their first 8 games under Golden before beating Bowling Green during their Homecoming game on October 28, snapping a 20-game losing streak, one game short of the school record. The Owls finished 1–11 in Golden's first year.
The Owls won 4 games in 2007, including three straight wins at one point in mid-season. During Golden's second season, Temple's defense was ranked 49th in the nation, as opposed to 118th in 2006. [14] The offense also improved from 118th to 113th, but it was clear that Temple's defense, despite their incredible youth, was the heart of their team. The Owls won 5 games in 2008, their most since 1990. After his fourth season, Golden's record stood at 19–29.
In 2009, the Owls went 9–4, their best record since 1979 with three of four losses being competitive including a last-second loss to Villanova. The lone exception was a lopsided 31–6 loss to a Penn State team that finished 11–2 with a #8 ranking. Temple accepted a bid to play in the EagleBank Bowl , where they faced the UCLA Bruins . In the Owls' first post-season appearance since the 1979 Garden State Bowl , the Owls lost 30–21 to the Bruins.
In 2010, the Owls lost a crucial game to Ohio University which would have clinched them a MAC Championship berth. The week after, Temple added another loss to Miami (Ohio) , and coupled with losses to Penn State and Northern Illinois , the Owls finished at 8–4 for the season but did not receive a bowl bid.
In December 2010, Golden was hired as the head coach of the University of Miami Hurricanes.
Steve Addazio coached the Owls from 2011–12 before becoming the Boston College head coach. During the 2011 season, the Owls reached their fourth bowl game ever after posting a 9–4 record. In a dominating win over Wyoming , the Owls secured their second bowl win in team history. The following season, Temple went 4-7 in its first season back in the Big East. Following the season, Addazio left Temple to become the head coach at Boston College .
Matt Rhule era (2013–2016)
Matt Rhule , who had previously served as a Temple assistant coach from 2006 to 2011, was named Temple's head coach in December 2012. Rhule was previously serving as the Assistant Offensive Line Coach for the NFL's New York Giants . Rhule beat out his former colleague, University of Miami defensive coordinator Mark D'Onofrio for the job. [15]
In Rhule's first season as head coach, Temple struggled and won just two games. Despite the record, however, Rhule and his staff assembled the No. 2 recruiting class in the American Athletic Conference for the Class of 2014. [16]
During Rhule's second year as head coach, Temple showed considerable improvement over its previous season record. Temple defeated Vanderbilt University , 37–7, in its opening game for the program's first win over an SEC opponent since 1938. [17] Later in the season, Temple upset the #21 East Carolina Pirates for its first win over a nationally ranked opponent since 1998. Overall, the 2014 Temple Owls football team finished at a bowl-eligible mark of 6–6 but did not secure a bowl bid. Rhule's contract was extended until the 2019–20 season in July 2015. [18]
Rhule began the 2015 season by beating Penn State, his own alma mater, 27–10 in front of a sellout crowd of 69,176 – a record for a college football game at Lincoln Financial Field. [19] The win against Penn State was the school's first since 1941. The Owls also set an American Athletic Conference record for sacks in a game by recording 10 against highly touted NFL prospect Christian Hackenberg . [20] One of the 10 sacks came on a two-man rush against Penn State's offensive line and was featured on ESPN's "Not Top 10." [21] The Owls followed up their historic win by going on the road and knocking off American Athletic Conference preseason favorite Cincinnati 34–26.
The Owls continued their hot start with a close 25–23 win at Massachusetts . After a bye week, Temple traveled to Charlotte and stomped the 49ers by a score of 37–3. Robby Anderson caught 2 touchdowns and Nate L Smith recovered a blocked punt for a touchdown in the win that sent Temple to its first 4–0 start since 1974. [22]
Temple beat Tulane 49–10 in week 5, followed by a 30–16 win at home against UCF . Playing in a sold out Dowdy–Ficklen Stadium , Temple won a harrowing victory in a nationally televised game against East Carolina, marking the program's first 7–0 start since its inception in 1894. Temple was in the national spotlight as ESPN 's College GameDay took place at Temple for the first time in school history. The #21 Owls later that night took on #9 Notre Dame in primetime on ABC . The game was widely considered to be the program's biggest game since the 1935 Sugar Bowl. [23] Despite the Owl's leading 20–17 with 2:30 left in the fourth quarter, the Fighting Irish rallied with a late touchdown to beat Temple 24–20, ending Temple's unbeaten start.
Temple followed up the nationally significant game vs Notre Dame with a win vs SMU , an away loss to USF and wins in both remaining home games vs #21 Memphis and UConn . Finishing 10–2 in the regular season for only the second time in school history, the Owls clinched a berth in the inaugural AAC Championship vs the Houston Cougars , where they lost 24–13. They ended the season with a 32–17 loss against the Toledo Rockets in the Boca Raton Bowl .
Rhule led the Owls' 2016 campaign to a 10-3 overall (7-1 AAC) record and another AAC East title, becoming the first team in league history to repeat as division champions. In the 2016 American Athletic Conference Football Championship Game , the Owls beat the #19 Navy Midshipmen 34-10 to win their first major conference title and first conference title since the 1967 Middle Atlantic Conference title. The Owls played Wake Forest Demon Deacons football in the 2016 Military Bowl in Annapolis, Maryland.
After two seasons with 10 wins, on December 6, it was announced that Rhule was named the new coach of the Baylor Bears . [24] Ed Foley served as the interim coach for the 2016 Military Bowl .
Geoff Collins era (2017–present)
On December 16, 2016, Geoff Collins was named as Matt Rhule's replacement. [25] Collins had spent the last two years as the defensive coordinator at Florida .