Other articles
London Queens Club ATP Preview with Trading - Betting Trends - Trade on Tennis - Trade on Tennis
London Queens Club ATP Preview with Trading & Betting Trends
Let's take a look at a preview along with the betting/trading trends over the last 4 seasons at the Queens Club tournament.
ATP London is a 500 event held at the Queen's club on grass and the speed of the court is fast which will favour the big server & heavy hitter. Andy Murray is a four time winner, the defending champion and top seed. Stan Wawrinka, Milos Raonic and Richard Gasquet are the other top four seeds. The field also comprises of former champions Grigor Dimitrov (2014), Marin Cilic (2012) and Sam Querrey (2010).
Let's work our way through the draw;
This section is top tailed by Murray(1) and Simon(8), to be fair Murrays opening match seems to be his toughest on paper against Mahut who is a very accomplished grass courter and he has even beaten Murray here in 2012. Simon opens against Kyle Edmund the rising English star who is more than capable of causing an upset. We also have French players Paire & Mathieu who when their minds are right can go deep in any competition.
This section is loaded with grass court players and will be tough to emerge from as they will beat each other up on route to the final; we have Gasquet, Cilic, Johnson, Dolgopolov, Lopez & Dimitrov. I can't see the winner coming from this section as they will have to spend a lot of energy to progress through some potentially tough battles.
The top seed in this section Milos Raonic faces the toughest match possible straight away against young Aussie Nick Kyrgios and for me the winner of that match will quite possibly make the semi-finals at least, throw in the qualifiers Mannarino & last year's finalist Anderson alongside the big serving Querrey and we have the potential for an unseeded semi-finalist emerging from this section.
The top seed in the final section is the enigma that is Stan Wawrinka, which Stan is going to show up is anyone's guess but he needs to be on his game if he's going to roll deep into this tournament with Verdasco up first possibly followed by Tomic. In the other half of the final section we have a cracker in the 1 st round between Isner & Del Potro. I reckon Isner could take advantage of a tired Del Potro and advance to the quarters at least.
Murray is the deserved favourite but he's way to short at 2.25 considering he has in the past thrown in a couple of shockers here and he did have a very tough clay court swing. Looking at the historical data from this event it looks prudent to side with a big server here and anyone one from Raonic (10.00), Kyrgios (10.00) or Isner (34.00) will give you a good run for your money.
An excel spreadsheet showing the last 4 seasons results at Queens can be downloaded HERE
Previous to last season the tournament had 3 rounds before entering the Quarter Final stages. However as of last season the tournament turned from a 250 event to a 500 event with the first round containing 16 matches.
The tournament looks a good one to trade as 86 of the 196 matches (43.87%) went to 3 sets.
The favourites tend to dominate the early rounds and laying the favourites in the early rounds would have led to a loss.
Blindly laying the favourites when the tournament gets down to the 3 rd round in 2014/2012 and the 2 nd round in 2015 up to the quarter final stage proved profitable.
Over 48 matches laying the favourite to win 1 point showed a profit of 6.15 pts whilst risking 21.39 pts giving a healthy return on Investment of 28.75%
So in summary this looks a good trading event for Trade on Tennis members with very many swings. The trends certainly suggest a favourite bias in the 1 st round, whilst laying the favourite in the 2 nd round and quarter finals looks profitable.
Aegon Championships at Queen - s odds after Murray, Wawrinka - Raonic exits, Metro News
Who is going to win Queen's after Andy Murray, Milos Raonic & Stan Wawrinka exits?
Day 2 at the Aegon Championships of Queen's will be remembered as a day of shocks as the top-three seeds all crashed out of the competition.
Andy Murray, Stan Wawrinka and Milos Raonic were all downed in surprising circumstances, leaving a wide open field.
With Nick Kyrgios also pulling out on Day 1, it really is anyone's guess who will come out on top.
Here we take a look at the six most likely players left in the draw who could win the title.
Grigor Dimitrov – 10/3 (all odds Sky Bet)
The Bulgarian lifted the title in 2014 and has good form on grass in general in the past.
He's a former Wimbledon semi-finalist and the world No. 11 has already lifted two titles this year.
The 26-year-old will sense an opportunity for a third here…
Marin Cilic – 10/3
Another former champion at The Queen's Club, Cilic is the only Grand Slam champion left in the draw and is the highest-ranked player left in the competition.
He has good pedigree at the Aegon Championships, being a losing finalist in 2013 – the year after he won the title in controversial circumstances against David Nalbandian – and he was narrowly beaten by Murray in the semi-finals in 2016.
Grass is his favoured surface and he's been a Wimbledon quarter-finalist on multiple occasions.
Jo-Wilfried Tsonga – 11/2
The world No. 10 has already matched his best ever haul of titles in a year (3) and will smell the opportunity for a fourth here.
A beaten finalist in 2011, having defeated Rafael Nadal en route to losing to Murray, his big serving and fine net play see him well suited to playing on grass.
Tsonga is a two-time Wimbledon semi-finalist and with none of the top seeds left, he'll have no fears heading into the latter stages of the tournament.
Feliciano Lopez – 13/2
The Spaniard may be the lowest-ranked player on the list at world No. 32, but he's exceptionally dangerous on this surface.
A three-time Wimbledon quarter-finalist, Lopez was a losing finalist at Queen's in 2014, where he lost in three narrow tiebreak sets to Dimitrov.
The 35-year-old is highly experienced and having already dumped Wawrinka out, he's sure to be a major threat.
Tomas Berdych – 7/1
There's been a sense that the 31-year-old's career is entering its final phases at the very top of the game after a downward spiral in results but this would be the perfect opportunity to hit back at his critics.
What the Czech certainly doesn't lack is big-match experience and he was a finalist at Wimbledon back in 2010.
He also has a title on grass to his name – Halle, 2007 – but he's only been as far as the quarter-finals in his three appearances at Queen's.
Sam Querrey – 12/1
Last, but perhaps not least, big-serving American Querrey loves playing on grass and stunned Novak Djokovic at Wimbledon on his way to the quarter-finals last year.
The world No. 28's serve makes him a dangerous weapon on this surface and he won the title here back in 2010.
He's already won a title this year, beating Nadal in the final at Acapulco, and there's every chance he could serve his way to glory this year.
Australian Open: Milos Raonic shocks Stan Wawrinka, qualifier Zhang Shuai rolls on - The Financial Express
Australian Open: Milos Raonic shocks Stan Wawrinka, qualifier Zhang Shuai rolls on
Milos Raonic struck a blow for the next generation of men's tennis by flooring former champion Stan Wawrinka on Monday before China's Zhang Shuai became the first qualifier to reach the Australian Open quarter-finals in more than 20 years.
Second seed Andy Murray, returning to court two days after his father-in-law was rushed to hospital, hit back for the old guard in the evening session at Rod Laver Arena though, banishing Bernard Tomic, the last home hope in the singles.
Murray's win capped a banner day for Britain following Johanna Konta's advance, giving the nation men's and women's singles quarter-finalists at the same grand slam for the first time in nearly 40 years.
Melbourne Park was rocked by corruption allegations on its opening day, and a week later, integrity fears returned as a former Australian professional player pleaded guilty to match-fixing at a Sydney court.
Former world number 187 Nick Lindahl appeared in court just hours after a top global bookmaker suspended betting after heavy gambling on a mixed doubles match at Melbourne Park.
The winning doubles pair dismissed suspicions over the match after being questioned by integrity officials.
There was no questioning the commitment of Raonic and Wawrinka as the pair slugged out a three-hour 44-minute thriller in the day session on Rod Laver Arena.
Long seen as a threat to the Novak Djokovic-led establishment, 25-year-old Raonic showed ice in his veins to fend off the 2014 champion 6-4 6-3 5-7 4-6 6-3 after the 30-year-old Swiss roared back from two sets down.
Unveiling an aggressive serve-volley game, Raonic fired 82 winners past the fourth seed to set up a second successive quarter-final at Melbourne Park.
Having lost to Djokovic a year ago, he will be favourite against French showman Gael Monfils who delighted fans with some spectacular dives as he beat Russian Andrey Kuznetsov 7-5 3-6 6-3 7-6(4) to reach the quarter-finals for the first time.
Raonic is on an eight-match winning streak since the start of the year, a run which included upsetting Roger Federer to win the Brisbane International, and he credits new coach Carlos Moya for giving him confidence to stray from the baseline.
"He's sort of organising my strengths, my weapons and how to use them better," the 13th seed told reporters.
Chinese qualifier Zhang, on a fairytale run after snapping her streak of 14 first-round exits at grand slams, overhauled a hobbling Madison Keys 3-6 6-3 6-3 in the day's late match.
The 133rd-ranked 27-year-old struggled to put the ailing American down but eventually celebrated becoming the first qualifier to reach the last eight in Australia since Mexico's Angelica Gavaldon in 1990.
"I want to say bad luck to Madison for her injury. But I'm very lucky today," an elated Zhang told the crowd after tossing her racquet in the air in jubilation.
"I think one week ago people were thinking 15 times first round and that I would be going back to China."
After the stress of Nigel Sears' collapse at Rod Laver Arena on Saturday, Murray returned to the same venue to ease past world number 17 Tomic 6-4 6-4 7-6(4) and will battle hyper-fit Spaniard David Ferrer for a spot in the semi-finals.
Murray's Sydney-born compatriot Konta, granted British citizenship in 2012, continued her superb run, overhauling last year's semi-finalist Ekaterina Makarova 4-6 6-4 8-6 in a match lasting three hours and four minutes.
"Those four minutes count!" Konta said.
Twice champion and 14th seed Victoria Azarenka continued her ominous advance, beating Czech Barbora Strycova 6-2 6-4.
The former world number one has dropped only 11 games so far. "I played smart, I played aggressive and I took my opportunities. Can someone tell me if the Broncos won?" she asked the crowd at Rod Laver Arena, having spent the morning worrying about whether her favourite NFL team had reached the Super Bowl.
Azarenka next plays German seventh seed Angelique Kerber who she thrashed in the Brisbane International final.
Kerber reached her first Melbourne Park quarter-final with a 6-4 6-0 win over fellow German Annika Beck.
Monfils literally flew into the last eight where he will add some flair to proceedings.
One dive on the unforgiving Melbourne court against Kuznetsov left him with a cut hand.
"I just go for it. I'm just a competitor, I want to win every point and I think I can get it and I just fly," he said.
Eighth-seeeded veteran Ferrer booked his sixth quarter-final at Melbourne Park, thrashing American John Isner 6-4 6-4 7-5.
No Comments.
Dentist Talwars to visit Dasna Jail every 15 days to check inmates
APJ Abdul Kalam birth anniversary : Book brings together dreams of young India
Are you really using the smartest way to pay?
CPI(M) to fight on 30 Assembly seats in Himchal Pradesh, says party leader Rakesh Singha
DMRC's special drive to ensure smooth ops during festive season
Futuristic solar-powered Dutch family car hailed 'the future'
Year after Najeeb Ahmed went missing from JNU, CBI still clueless
NRI deposits drop 98 per cent as oil prices remain low: Assocham
After 7 hours, Ghazipur landfill fire extinguished
Tata Steel targets 20 per cent women in workforce by 2020
Copyright © The Indian Express [P] Ltd. All Rights Reserved
Australian Open 2016 - ATP Draw Preview - botev1921 Blog, OLBG Mobile
Australian Open 2016 - ATP Draw Preview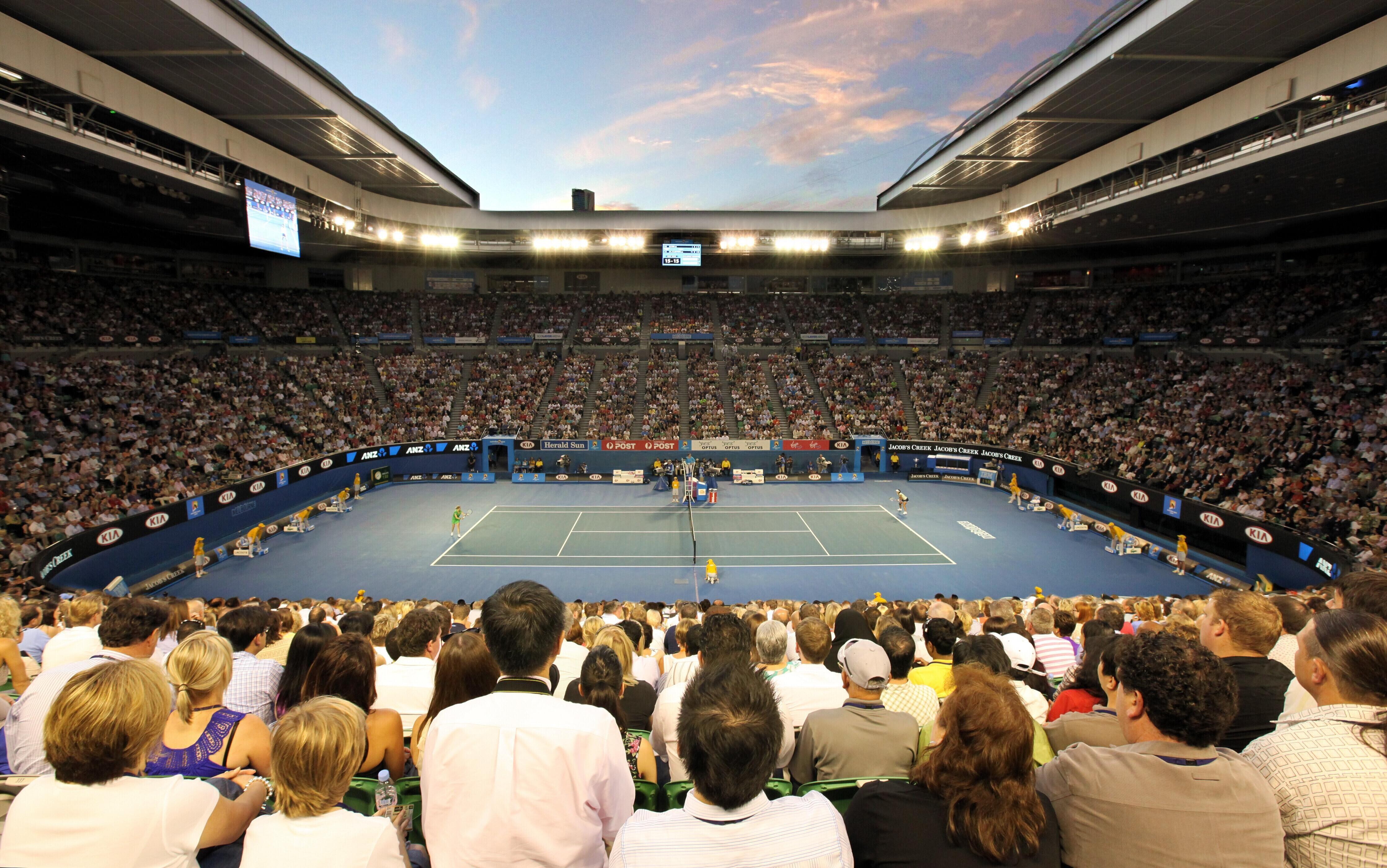 After almost two months without much tennis, during which the best in the world had a chance to relax and reflect on how the previous season has gone, we are back at the start with the first Grand Slam of the season. As always, I am providing my views on the draw with one eye on potential surprises and hopefully once more will help you out with your selections. The draw is pretty intriguing and there are a lot of potential clashes, which could be the highlight of the entire tournament. The top seeds are once again looked at in more detail but as always I would advice you to look at how they handle the early rounds in order to really have the capacity to evaluate the chances of different players. Enjoy the read and do leave comments here or on facebook and twitter with your feedback.
NOTABLE SEEDS: NOVAK DJOKOVIC (1); KEI NISHIKORI (7);
JO-WILFRIED TSONGA (9); GILLES SIMON (14); BENOIT PAIRE (17)
Nothing new could be said of NOVAK DJOKOVIC and his chances to win a Grand Slam as he started the new season the way he ended the previous one. The number one looks by far the most polished player in history and yes, that includes Federer as well. Unlike Roger, Novak is dominating the sport in time when competition on paper is much more demanding and yet he manages to be in a league of his own. The Aussie Open is his most successful Grand slam, he has won it five times in total and on four of the last five occasions. In terms of build-up, he dominated completely at Doha, demolishing the oddly fresh-looking Nadal in the final and that pretty much sums it up in terms of any ideas of laying the world number one. It has been ages since he missed to make at least the quarter-finals of a big event and none of the players in his quarter look equipped to beat him at this current moment in time.
The closest player, who could at least give it a go and has proven he can rise up to big occasions is GILLES SIMON . The French is not exactly known for his attractive style of play or his great results in Australia, but being one of the best defensive players, he could frustrate even the best on his day. The problem with him remains his vulnerability against seemingly less-demanding opponents and while he could end up being Novak's opponent in round four, he is more than capable of losing to Pospisil in the very first round too. Another couple of Frenchmen are filling up the seeds in the quarter with former finalist JO-WILFRIED TSONGA looking the usual danger but he is also known to always come up short in big matches and the record of ten losses against Novak from their last eleven clashes is way too intimidating. BENOIT PAIRE is also present and his potential clash with Tsonga could prove to be really entertaining if we go by what those all-French encounters usually provide.
That brings me to KEI NISHIKORI who is the highest seed after Djokovic and at least on paper should be the main challenger in a potential quarter-final clash. Unfortunately, the time since his incredible US Open run more than a year ago has passed and he seems totally stuck in that grey area between a top player and a world class player. Last time he met Novak, he was demolished and humiliated in London, winning just two games and the new season started with an early exit at one of the lowly warm-up events prior to the Aussie Open. There are obvious questions as to how likely it is for the Japanese to even reach the quarter finals as his record against the two Frenchmen (Tsonga and Paire) from last season is just as humiliating - he lost twice to Paire, including at his home tournament in Tokyo and at the US Open in the opening round and also to Tsonga at Roland Garros. If we take all that into consideration that a conclusion might be drawn that Kei is one of those high seeds more likely to fail early than push for a place in the final. Stats and results aside, his overall game and body language on court is not winning him many supporters on the market either.
BASIC OBSERVATIONS
PROJECTED QUARTER-FINAL: DJOKOVIC v TSONGA (14:6)
DANGER FOR DJOKOVIC: NOBODY REALLY / DANGER FOR TSONGA: BENOIT PAIRE / KEI NISHIKORI
DJOKOVIC HAS REACHED QF OR BETTER IN THE LAST EIGHT AUSSIE OPEN EDITIONS
DJOKOVIC HAS WON FOUR OF THE LAST FIVE AUSSIE OPENS
NISHIKORI HAS NEGATIVE RECENT RECORD AGAINST BOTH TSONGA AND PAIRE
NOTABLE SEEDS: ROGER FEDERER (3); TOMAS BERDYCH (6); MARIN CILIC (12);
DAVID GOFFIN (15); GRIGOR DIMITROV (27); NICK KYRGIOS (29)
ROGER FEDERER seems to be back on song after a pretty decent year, which had a little of everything, including titles, Grand Slam finals and overall great style of play. He still dominates most of those young (or not so young anymore) guns and while Djokovic is most often the last hurdle before another Grand Slam title, he is always in these matches and plying as well as he can. Unfortunately for him, the draw this time around has been ruthless and he won't have it easy from the get go. His prep for the Aussie Open was good enough even with that Brisbane final defeat to Milos Raonic, but provided he does what he was doing a year ago, the quarter should be his for the taking. Prior to last season's third round exit here, he was on a run of eleven consecutive semi-finals or better in Australia and his liking for the hard courts down under is well document. The first really tricky opponent comes in the second round, where extremely dangerous and always motivated ALEXANDR DOLGOPOLOV awaits and where it gets really tricky is the potential third round clash with GRIGOR DIMITROV , who finally came close to beating the Swiss a couple of weeks ago, taking his first set against him. The Bulgarian was on a decline for a year but just reached the Sydney final and with a new coach (and new girlfriend) seems totally rejuvenated on court. While the "Baby Federer" nickname is now out the window, Grigor surely has a win over Federer as one of his most important career goals. If he is not up for it once again here, then Roger would have a third consecutive serious obstacle in the 15th seed DAVID GOFFIN . It doesn't get any trickier than that for someone turning 35 soon.
At the other end of the quarter there is the usual Grand Slam suspect TOMAS BERDYCH who was completely outclassed by Federer over the course of last season, losing all three matches against him and winning merely 16 games in those. Berdych is one of those consistent players, who are doing just enough to be in the top ten but can never produce two big matches in a row against players from the elite, hence never really looking like a Grand Slam winner. He has reached the quarter-finals or better in the last five Australian Opens and if Federer is on the same level as in 2015, the ceiling for the Czech would be the quarter-final yet again. The big issue with that conclusion would be local hope NICK KYRGIOS who awaits in the third round. The youngster had his issues last season but at home he is always motivated to the extreme. He would surely be eager to have a repeat of his quarter-final appearance last year and the crowd behind him would come in handy. MARIN CILIC is also present in this side of the quarter and as a Grand Slam winner himself would be more than happy to take advantage of whatever issues the other big servers might have!
BASIC OBSERVATIONS
PROJECTED QUARTER-FINAL: FEDERER v BERDYCH (15:6)
DANGER FOR FEDERER: DOLGOPOLOV, DIMITROV, GOFFIN / DANGER FOR BERDYCH: KYRGIOS, CILIC
FEDERER SHOWED SOME ISSUES IN THE BUILD-UP, ALLOWING DIMITROV AND RAONIC TO DOMINATE HIM LIKE NEVER BEFORE
THIS IS THE TRICKIEST EARLY ROUNDS BUILD-UP TO THE QF FOR ROGER IN YEARS
DIMITROV JUST REACHED A FINAL IN SYDNEY AND LOOKS REJUVINATED
BERDYCH WAS HORRIBLE IN THREE MATCHES WITH FEDERER LAST YEAR
NOTABLE SEEDS: STAN WAWRINKA (4); RAFAEL NADAL (5); MILOS RAONIC (13); VIKTOR TROICKI (21);
GAEL MONFILS (23)
RAFA NADAL is not the highest seed in this quarter but he is surely the one who must be talked about the most after his pretty surprising final a couple of weeks ago in Doha. The Spaniard looked dead and buried in 2015 with injuries obviously affecting him and not one or two exits to pretty uninspiring opponents, but out of nowhere he opened the new season with a great little run, being it ended in a demolition in the hands of Djokovic. Nadal is one of the sport greats, the greatest clay court player in history for sure and his Aussie Open record is pretty decent too. He has made the quarter-finals or better in ALL of his last eight appearance here, which given his up and down last few years is actually pretty decent record. The draw has been pretty decent to open up a clear path to another quarter-final as the more dangerous players in the quarter are on the other end and the one who would have to deal with them is the fourth seed STAN WAWRINKA . It is precisely the Swiss, who is favoured to progress from the quarter, but while he is now respected by everybody as two-time Grand Slam winner and Aussie Open winner, he is never too consistent. Last season he had four matches with Nadal and split them, winning on clay of all places but losing heavily twice on hard. His prep for this once again was the exceptionally uninspiring Chennai tournament, which he has won but the highest ranked player he faced was Benoit Paire. One could never know how well-prepared he would be or which Stan will show up - the one who has won this and upset Djokovic at Roland Garros or the one who could lose to the likes of Mannarino and Haase in a matter of two weeks.
MILOS RAONIC is the player who could prove to be the true dark horse this season following a horrific 2015 where he suffered from injuries and ended up dropping down the ranks. The Canadian is coming of a very dominant win over Roger Federer a couple of weeks ago, which would not have been that impressive have it not been for him always coming up short against the Swiss in the past. What would work against him in a potential fourth round clash with Wawrinka is the head-to-head which points at Stan pretty convincingly, four wins out of four matches with only one lost set. However, Raonic has the tools to upset anyone and if he is on the top of his game, he could be right in it. It is a question of how much can we rely on his win over Federer to be indicative of the season to come. I would say a lot.
BASIC OBSERVATIONS
PROJECTED QUARTER-FINAL: NADAL v WAWRINKA (14:3)
DANGER FOR NADAL: MONFILS, ANDERSON / DANGER FOR WAWRINKA: MILOS RAONIC
NADAL STILL LEADS WAWRINKA HEAVILY IN THE H2H BUT LOST TWICE TO HIM IN 2015
WAWRINKA ALWAYS MANAGES TO SURPRICE AND ONE NEVER KNOWS IF IT WILL BE PLEASANT OR UNPLEASENT
RAONIC LOOKED VERY SHARP IN THE BUILD-UP TO AUSSIE OPEN
NOTABLE SEEDS: ANDY MURRAY (2); DAVID FERRER (8);
JOHN ISNER (10); BERNARD TOMIC (16)
ANDY MURRAY headlines the bottom quarter of the draw and he would not have wished for an easier draw than this. The quarter has already been tipped as the least intriguing of all with only a handful of players ever showing the potential to challenge for anything more than the quarter finals. The Scots is one of those players who rarely loses in the early rounds but somehow misses on the big prize thanks to one or two decisive points, most often against the likes of Djokovic and Federer. Andy is number two in the world, but his US Open failure is too fresh to overlook. On the positive side, he has been extremely convincing here at the Aussie Open, reaching four finals in the last six years, including in 2015. While he won a good number of matches after that, that final last year proved to be the highlight for him. An easy first week might be a blessing but also a curse as Andy likes to be challenged and too many easy games could distract him and he shows up not prepared enough when those final stages arrive. Luckily for him, there is that little detail of BERNARD TOMIC as potential fourth round opponent and the Aussie for once looks pretty solid and ready to fight for his place on home soil. He has never won a set off Andy but he beat Nishikori in the build up to this and pushed Raonic to his limits in Brisbane. At his career highest rank, he could be on the verge of making that next step towards the top 10.
DAVID FERRER is the projected quarter-finalist from the upper part of this quarter and he has been there and done that numerous times already but I doubt anybody would expect him to overachieve at this stage of his career and cause some sort of major upset. I always look at his early round opponents as he is vulnerable against players who are motivated enough and once again laying him would be something to consider even in round one against German hope Peter Gojowczyk. In the build-up he was beaten by lowly Marchenko at Doha, which just does not offer much hope at all. Ferrer also has a projected fourth round clash with JOHN ISNER , who is always a force to be reckoned on hard courts being it never at Grand Slams.
BASIC OBSERVATIONS
PROJECTED QUARTER-FINAL: FERRER v MURRAY (6:12)
DANGER FOR FERRER: JOHN ISNER / DANGER FOR MURRAY: BERNARD TOMIC
FERRER LOOKED TOTALLY UNPREPARED IN DOHA TWO WEEKS AGO
MURRAY HAS BEATEN TOMIC CONVINCINGLY IN ALL MATCHES
MURRAY HAS WON FIVE IN A ROW OVER FERRER
GRIGOR DIMITROV TO WIN THE SECOND QUARTER @ 12.00 PaddyPower
Football pin badge collector. Retired political scientist. Interests include football, basketball, tennis, sumo, snooker, rugby, volleyball, hockey, biathlon, golf, etc. Have been watching sports since the age of 4! Started betting on football at the age of 11.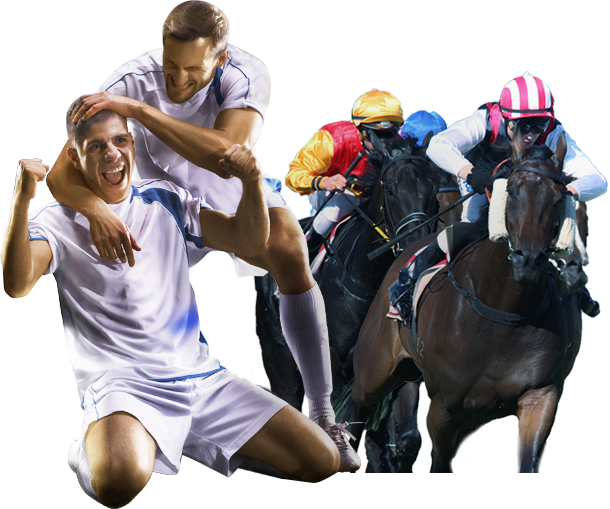 Related Articles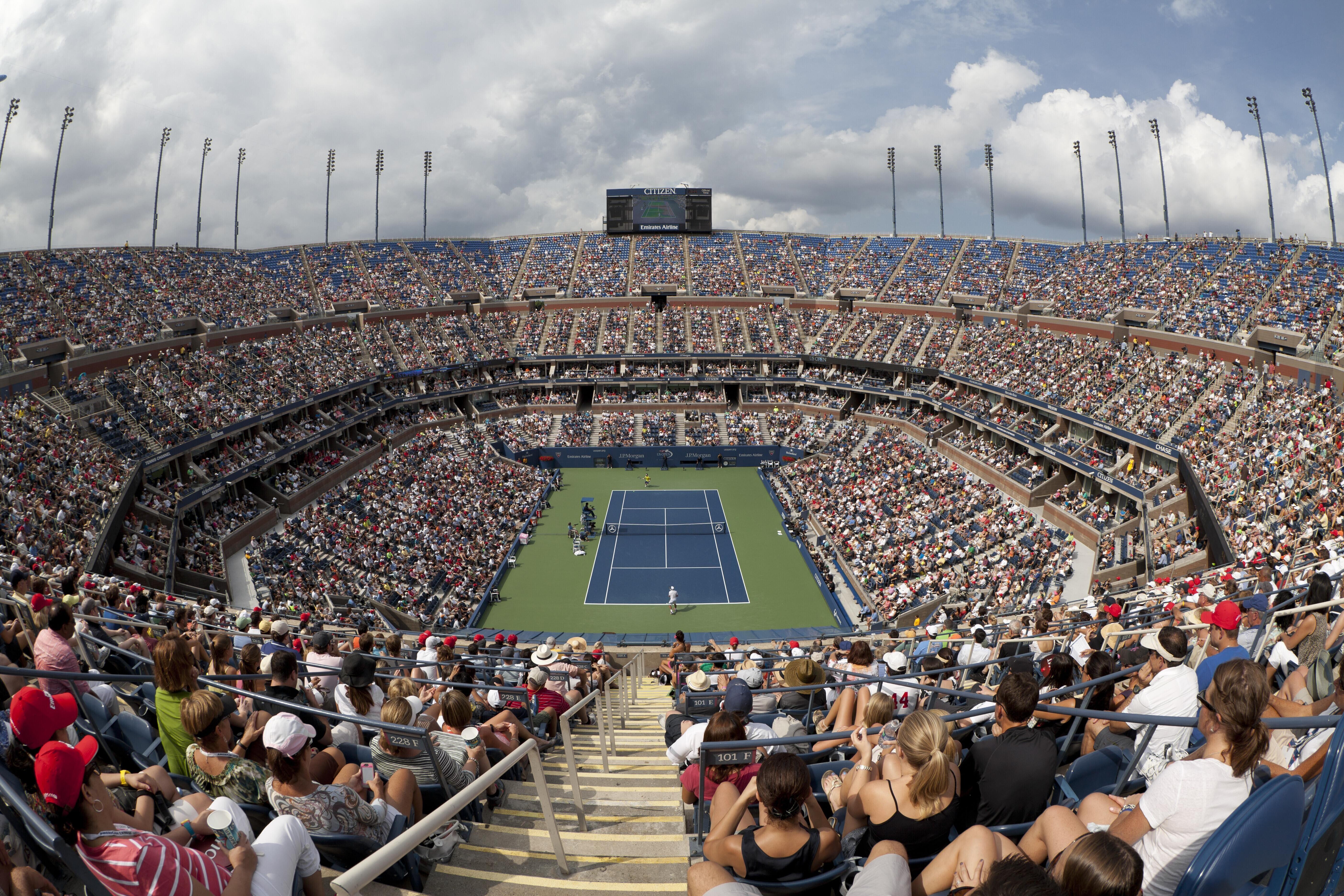 Aug 2nd, 2017, comments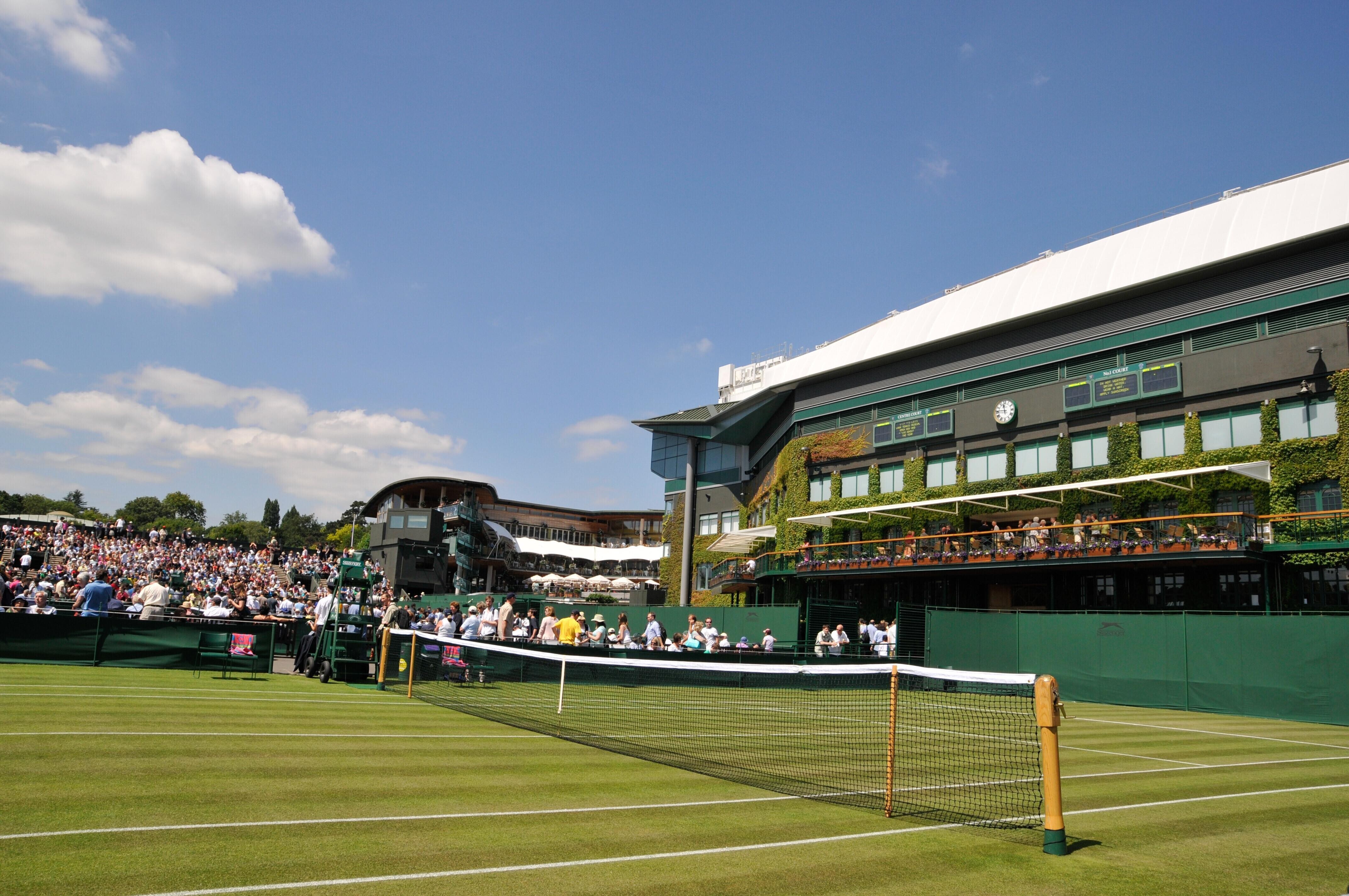 Jun 30th, 2017, comments
Add a comment
Please Register / Login to reply to this blog