The 10 Best Steve Carell Performances - IFC
DID YOU READ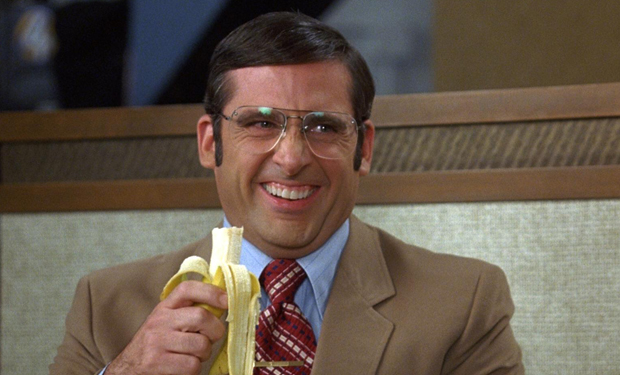 Posted by IFC on July 3rd
By Evan Saathoff
We all love Steve Carell, even when he's bald and animated and robbing us of our moon. The sweet, funny, and occasionally mean actor has worn a lot of hats since becoming a star almost a decade ago with The Office. In honor of Despicable Me 2 (in theaters today) we look at the comedy actor's ten best roles to date.
1. Brick Tamland – Anchorman: The Legend of Ron Burgundy
Who doesn't love a mentally challenged weatherman? In this now classic comedy, Carell's Brick Tamland proves that you don't need brains to be a meteorologist in the 1970s. You also don't need brains to stab a man to death with a trident.
2. Andy – The 40-Year-Old Virgin
This crude comedy was one of the Steve Carell's first roles to explore his unexpected sweetness. Like all Judd Apatow comedies, The 40-Year-Old Virgin is just as much about heart as it is laughs, but none of the film's charm would have worked without Carell's nerdy vulnerability. Carell also helped write the film.
3. Cal Weaver – Crazy, Stupid, Love.
Despite the bizarrely punctuated title, this sweet, two-tiered love story finds Steve Carell at his most downtrodden and adorable. Even people who despise romantic comedies should enjoy Carell's down to Earth performance, which ties Ryan Gosling's abs when it comes to this film's greatest asset.
4. Evan Baxter – Bruce Almighty
Before taking the lead and growing a white beard long enough that it would shame both Santa Clause and Gandalf the Grey in Evan Almighty, we first met Steve Carell's Evan Baxter as a smug reporter in Bruce Almighty. And while it may not be his movie so much as Jim Carrey's, it's nice to have a bit of Carell villainy on the list to help balance out all his "nice guy" roles. It's a character type he excels at but rarely gets to show off.
5. Gary – The Ambiguously Gay Duo
A lot of people don't know that Steve Carell has a little superhero experience on his resume thanks to this reoccurring Robert Smigel cartoon. For those in the dark, The Ambiguously Gay Duo highlights the crime fighting adventures of Ace and Gary (voiced by Stephen Colbert and Steve Carell, respectively), two superheroes who love fighting crime almost as much as they love each other.
Stan Against Evil
Season 2 Trailer
Baroness von Sketch Show
The Place We Live
Van Sweet Van | Episode 1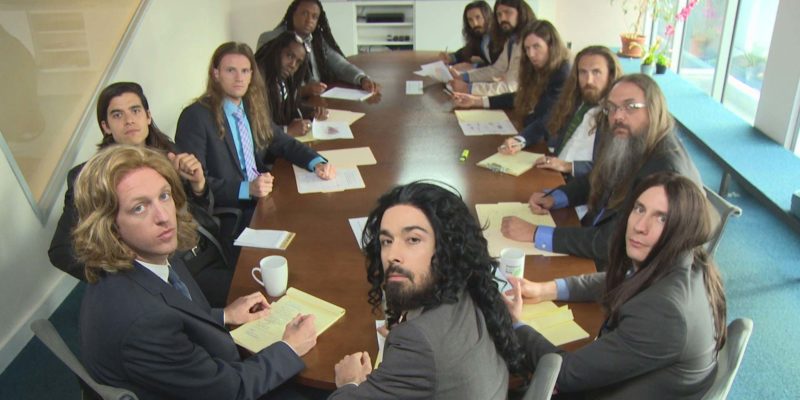 Funny or Die Is Taking Over
FOD TV comes to IFC every Saturday night.
Posted by Ben Cochran on October 6th
We've been fans of Funny or Die since we first met The Landlord. That enduring love makes it more than logical, then, that IFC is totally cool with FOD hijacking the airwaves every Saturday night. Yes, that's happening.
The appropriately titled FOD TV looks like something pulled from public access television in the nineties. Like lo-fi broken-antenna reception and warped VHS tapes. Equal parts WTF and UHF.
Get ready for characters including The Shirtless Painter, Long-Haired Businessmen, and Pigeon Man. They're aptly named, but for a better sense of what's in store, here's a taste of ASMR with Kelly Whispers:
Watch FOD TV every Saturday night during IFC's regularly scheduled movies.
Stan Against Evil
Season 2 Trailer
Baroness von Sketch Show
The Place We Live
Van Sweet Van | Episode 1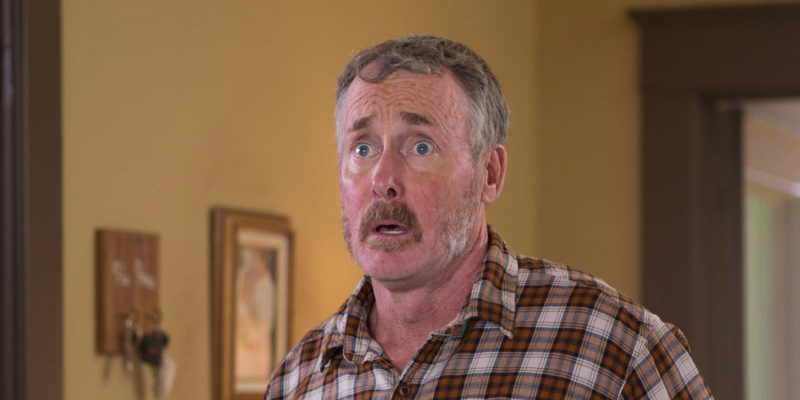 See More Evil
Stan Against Evil Season 1 is on Hulu.
Posted by Ben Cochran on September 27th
Okay, so you missed the entire first season of Stan Against Evil. There's no shame in that, per se. But here's the thing: Season 2 is just around the corner and you don't want to lag behind. After all, Season 1 had some critical character development, not to mention countless plot twists, and a breathless finale cliffhanger that's been begging for resolution since last fall. It also had this:
The good news is that you can catch up right now on Hulu. Phew. But if you aren't streaming yet, here's a basic primer…
Willards Mill Is Evil
Stan spent his whole career as sheriff oblivious to the fact that his town has a nasty curse. Mostly because his recently-deceased wife was secretly killing demons and keeping Stan alive.
Demons Really Want To Kill Stan
The curse on Willards Mill stipulates that damned souls must hunt and kill each and every town sheriff, or "constable." Oh, and these demons are shockingly creative.
They Also Want To Kill Evie
Why? Because Evie's a sheriff too, and the curse on Willard's Mill doesn't have a "one at a time" clause. Bummer, Evie.
Stan and Evie Must Work Together
Beating the curse will take two, baby, but that's easier said than done because Stan doesn't always seem to give a damn. Damn!
Beware of Goats
It goes without saying for anyone who's seen the show: If you know that ancient evil wants to kill you, be wary of anything that has cloven feet.
Season 2 Is Lurking
Scary new things are slouching towards Willards Mill. An impending darkness descending on Stan, Evie and their cohort – eviler evil, more demony demons, and whatnot. And if Stan wants to survive, he'll have to get even Stanlier.
Stan Against Evil Season 1 is now streaming right now on Hulu.
Stan Against Evil
Season 2 Trailer
Baroness von Sketch Show
The Place We Live
Van Sweet Van | Episode 1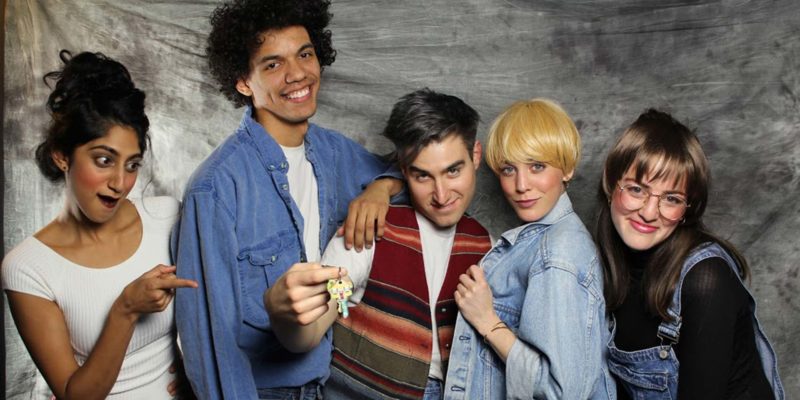 Reminders that the '90s were a thing
"The Place We Live" is available for a Jessie Spano-level binge on Comedy Crib.
Posted by Ben Cochran on September 18th
Unless you stopped paying attention to the world at large in 1989, you are of course aware that the '90s are having their pop cultural second coming. Nobody is more acutely aware of this than Dara Katz and Betsy Kenney, two comedians who met doing improv comedy and have just made their Comedy Crib debut with the hilarious '90s TV throwback series, The Place We Live.
IFC: How would you describe "The Place We Live" to a fancy network executive you just met in an elevator?
Dara: It's everything you loved–or loved to hate—from Melrose Place and 90210 but condensed to five minutes, funny (on purpose) and totally absurd.
IFC: How would you describe "The Place We Live" to a drunk friend of a friend you met in a bar?
Betsy: "Hey Todd, why don't you have a sip of water. Also, I think you'll love The Place We Live because everyone has issues…just like you, Todd."
IFC: When you were living through the '90s, did you think it was television's golden age or the pop culture apocalypse?
Betsy: I wasn't sure I knew what it was, I just knew I loved it!
Dara: Same. Was just happy that my parents let me watch. But looking back, the '90s honored The Teen. And for that, it's the golden age of pop culture.
IFC: Which '90s shows did you mine for the series, and why?
Betsy: Melrose and 90210 for the most part. If you watch an episode of either of those shows you'll see they're a comedic gold mine. In one single episode, they cover serious crimes, drug problems, sex and working in a law firm and/or gallery, all while being young, hot and skinny.
Dara: And almost any series we were watching in the '90s, Full House, Saved By the Bell, My So Called Life has very similar themes, archetypes and really stupid-intense drama. We took from a lot of places.
IFC: How would you describe each of the show's characters in terms of their '90s TV stereotype?
Dara: Autumn (Sunita Mani) is the femme fatale. Robin (Dara Katz) is the book worm (because she wears glasses). Candace (Betsy Kenney) is Corey's twin and gives great advice and has really great hair. Corey (Casey Jost) is the boy next door/popular guy. Candace and Corey's parents decided to live in a car so the gang can live in their house. Lee (Jonathan Braylock) is the jock.
IFC: Why do you think the world is ready for this series?
Dara: Because everyone's feeling major '90s nostalgia right now, and this is that, on steroids while also being a totally new, silly thing.
Delight in the whole season of The Place We Live right now on IFC's Comedy Crib. It'll take you back in all the right ways.
Stan Against Evil
Season 2 Trailer
Baroness von Sketch Show
The Place We Live
Van Sweet Van | Episode 1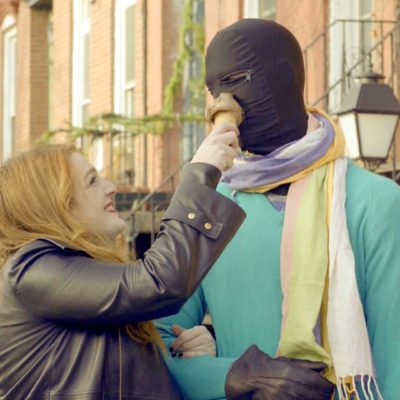 Whips, Chains and Hand Sanitizer
Always On Slightly Off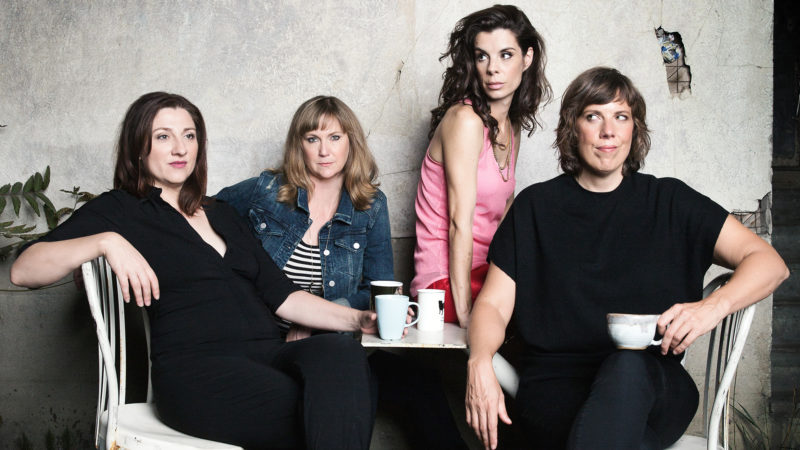 Baroness von Sketch Show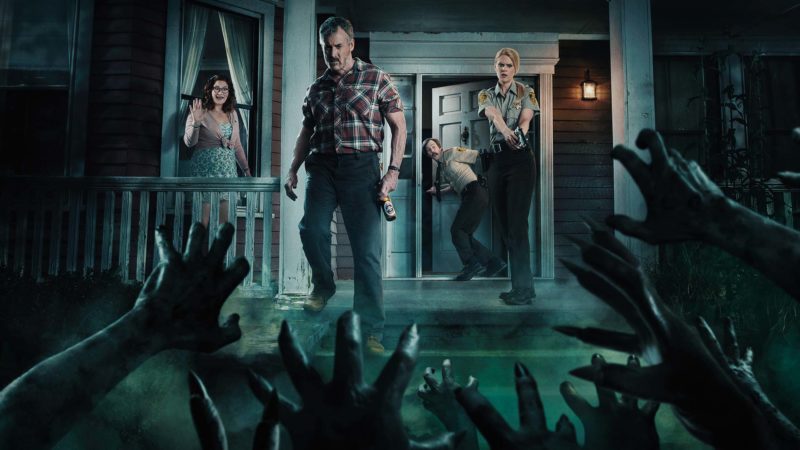 Stan Against Evil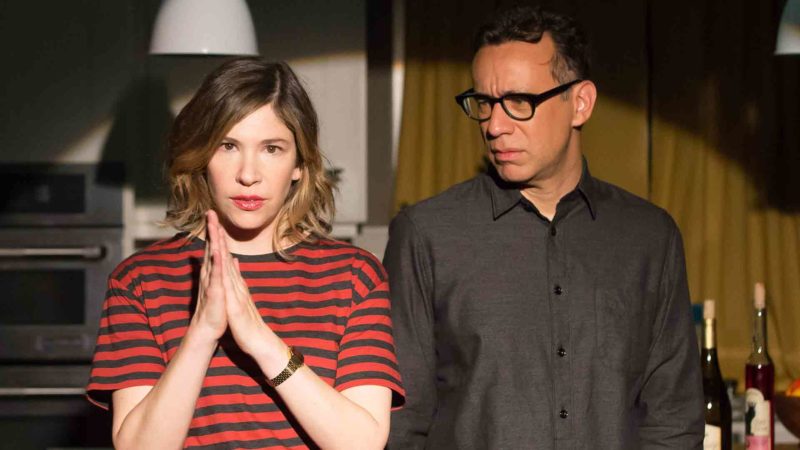 Portlandia
About IFC
Contact Us
Advertise
Press
Submission Policy
Privacy Policy
Terms & Conditions
Cookies
Sitemap
Deactivated Account
Your account has been deactivated.
Change password
Deactivate your Account
Are you sure you want to deactivate your account? You will no longer have access to your profile.
IFC Sign In
Thank you for creating an IFC account
A verification email has been sent, please verify your account to post comments.
ifc.com Password Reset
An email has been sent with instructions for resetting your password. If you do not see it in your inbox, please check your junk or spam folder.
ifc.com Password Reset
Full Episodes Sign In
Choose your provider to watch Live TV & Full Episodes
Choose your provider to watch Live TV & Full Episodes
To watch full episodes, you must have a cable provider that supports IFC's full episode service and you must have IFC as part of your cable package.
Your Verification Email Has Been Sent
Check your email for link to verify your account.
Create a new password
We've sent an email with instructions to create a new password. Your existing password has not been changed.
Create a new password
We didn't recognize that password reset code. Enter your email address to get a new one.
Your password has been changed
Password has been successfully updated.
Change password
Account Sign In
Sign in to get more from ifc.com
Select an account
New to IFC? Sign up now.
New to IFC? Sign up now.
Resume full episodes where you left off
Receive IFC tune-in reminders
Discuss your favorite shows with other fans
Account Sign In
Let us know more about you
Newsletters
Sign in to complete account merge
IFC Sign In
Create your IFC Account
Sign me up for these newsletters
You did it!
Thank you for verifiying your email address.
Verify Your Email
You must verify your account in order to post comments. Please enter your email address and you'll receive a verification link to proceed.
Steve Carell
TVLine
TBS Greenlights Rashida Jones Comedy Angie Tribeca, Plus Barbershop and Family Sitcoms
By Vlada Gelman / May 7 2014, 12:06 PM PDT
Exclusive: Steve Carell and Cheryl Hines Among Celebrity Guests in Fox Improv Series Riot
By Andy Swift / April 8 2014, 6:15 AM PDT
Rashida Jones to Headline Tribeca, TBS Comedy Pilot from Steve Carell
By Vlada Gelman / January 21 2014, 5:17 PM PDT
Rashida Jones' post-Parks and Recreation future just became a lot clearer.
The actress has copped the lead role in TBS' single-camera comedy pilot Tribeca, co-created and directed by Steve Carell …READ MORE
Fox Orders Unscripted Comedy Slide Show From Producer Steve Carell
By Vlada Gelman / October 8 2013, 4:01 PM PDT
The network has ordered eight episodes of Slide Show, an unscripted comedy executive-produced by the Office star …READ MORE
Steve Carell Admits His Office Finale Sin: 'I Lied'
By Kimberly Roots / June 18 2013, 8:31 AM PDT
Michael Scott's involvement in The Office finale's "best prank ever" was such a success because no one knew it was coming. And for that to happen, returning star Steve Carell says, he had to flat-out fib.
Exclusive: Steve Carell Back for The Office Finale
Michael Scott, you sneaky little devil you.
On the heels of another carefully worded denial from exec producer Greg Daniels that The Office's May 16 series finale will not feature a return appearance by Steve Carell, TVLine has learned exclusively that the Dunder Mifflin legend will, in fact, turn up in the swan song. READ MORE
The Office Mystery: Is Steve Carell Returning for the Series Finale After All?
By Michael Ausiello / April 17 2013, 11:33 AM PDT
Is Michael Scott pulling a fast one on us?
Despite declarations from NBC, Office producers and Steve Carell himself that the NBC comedy's May 16 series finale would be Scott-free, increasing buzz suggests the Dunder Mifflin legend may turn up after all. READ MORE
TVLine Items: Therapy for Steve Carell, Amazing Apology Accepted, Mad Men Teaser and More
By Megan Masters / March 25 2013, 2:07 PM PDT
The Office vet has been tapped to guest-star in the Showtime comedy's third season (premiering July 22 at 11/10c) …READ MORE
TVLine Items: Walking Dead Vet's SVU Gig, Steve Carell's TV Return, TVD's New Witch and More
By Megan Masters / February 20 2013, 11:57 AM PDT
Law & Order: SVU has landed a Walking Dead fave for an upcoming, ripped-from-the-headlines installment.
Lauren Cohan will guest-star on the NBC procedural this March in an episode based loosely on …READ MORE
Steve Carell Formally Nixes Office Series Finale Comeback: 'It Didn't Make Sense'
By Michael Ausiello / January 24 2013, 8:58 AM PDT
It's official: The Office's rapidly approaching series finale will not feature an appearance by former boss Michael Scott.
Steve Carell has confirmed that he turned down an offer to reprise his signature role one last time. READ MORE
Your Comprehensive Guide to 150+ TV Reboots and Revivals
Today's Hottest Stories
Most Commented
'Valor' Ratings Slip In Week 2, 'The Big Bang Theory' Tops Slow…
The 'Game Of Thrones' Prequel: HBO's CEO Reveals First…
The new Surface Book 2 is Microsoft's latest attempt to kill the…
The Scariest Serial Killers on TV, According to Critics…
Copyright © 2017 TVLine Media, LLC. All rights reserved.
Steve Carell
Steve Carell
From David Fincher's Feds-vs-serial-killers drama to the return of 'Stranger Things,' here's what you need to see this month
Emma Stone and Steve Carell's recreation of the media circus that was the '73 King-Riggs tennis match couldn't be more relevant
From the studio's Academy Award hopefuls to superhero blockbusters, a 'Blade Runner' sequel to a brand new 'Star Wars'
Comedian doing double duty as Gru and his twin brother Dru – along with those wacky minions – make new 'Despicable' flick a delight
Actor and host wear big wigs and fake mustaches to determine truth behind Questlove's unbelievable facts
Duo star as Billie Jean King, Bobby Riggs in new trailer for upcoming film about legendary 1973 tennis match
Woody Allen returns with a 1930s-set tale of Hollywood glamour and New York nightlife
Film premieres at Cannes Film Festival
Capitalism takes a comic wallop from a cast of A-listers
Julianne Moore and Ellen Page sell this drama about a headline-making LGBT rights case
Christian Bale and Ryan Gosling also star in upcoming satire about the 2008 financial crisis
From Colbert to Carell, John Oliver to John Hodgman, nobody helped Jon Stewart report the fake news better
This true-crime drama about wrestling, privilege and insanity is a career-high for everyone involved
America first met Carell as a cast member on Carvey's innovative, short-lived sketch show
Fest will screen three of the comic actor's classic films ahead of the premiere of his latest movie 'St. Vincent'